This summer our editor, Michael Lambe, sat down in a Kyoto cafe with Kaz Shigemitsu the founder of ZenVita. They talked about his background, about his company's mission to promote Japanese architects and designers overseas, and about his future plans for ZenVita.

ML: Could you tell us a little bit about your background and how you came up with the idea for this company?

KS: I was working as a consultant and accountant for about 8 years. During that time I did some international, cross-border projects to help Japanese companies with overseas business ventures. I enjoyed this kind of work, but I realized the necessary know-how, and process or system to enable Japanese professionals to work outside Japan was lacking. So I decided I wanted to be an agent or promoter for Japanese professionals. And the reason I chose the architecture industry is I have seen lots of Japanese companies in the food or fashion industry established overseas, but lifestyle related businesses not so much. Especially I have seen how popular Japanese food culture and Japanese restaurant chains are overseas, so I thought we could introduce Japanese lifestyle and home life culture to other countries.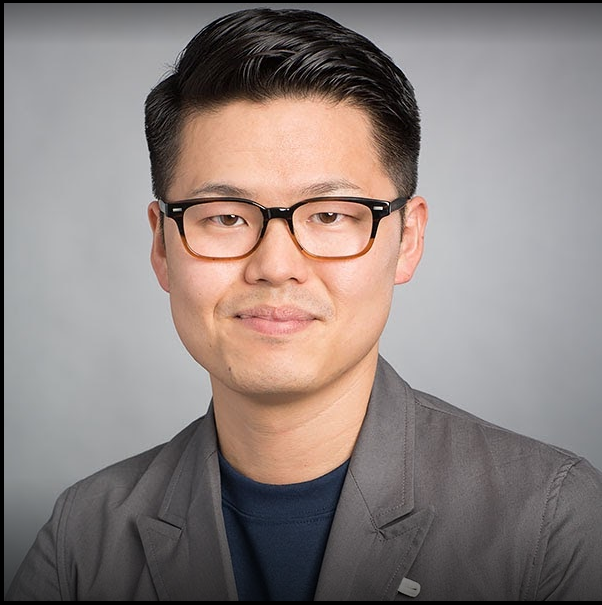 Kaz Shigemitsu

ML: What exactly is ZenVita and what services do you provide?

KS: We operate as an agency for Japanese architects, interior designers, and landscape architects. We offer consultation for interior, home and building, and landscape designs, and once a project is underway we provide monitoring and auditing services. We can also provide interior goods like Japanese style furniture, hinoki wooden bathtubs, tatami matting, and bonsai trees.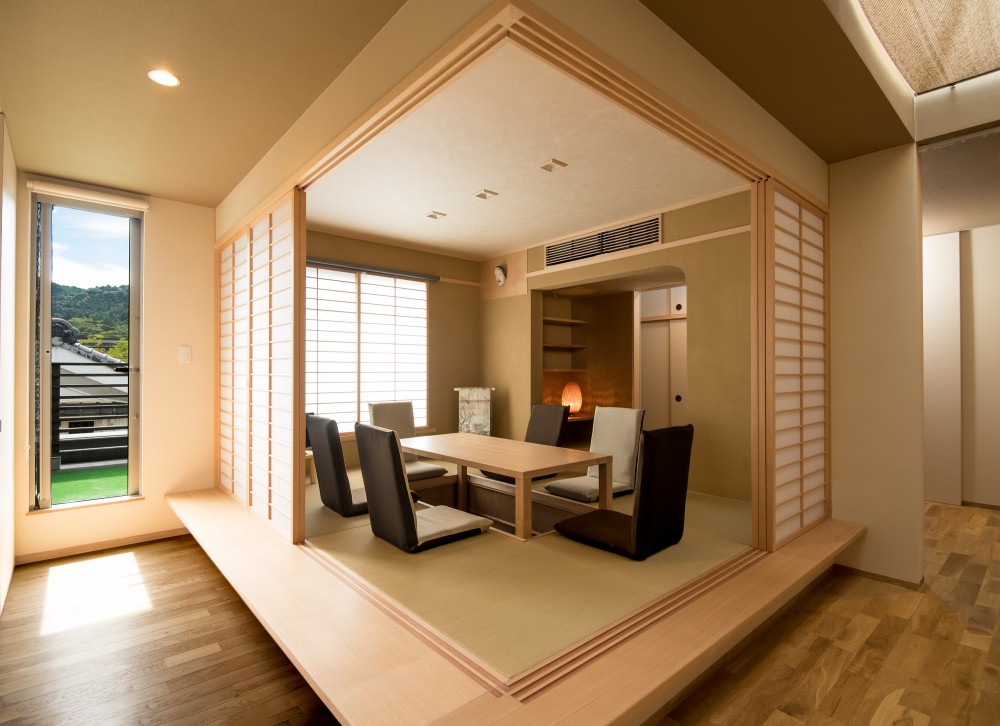 A tatami room designed by ZenVita associate Wataru Hasegawa.

ML: What makes ZenVita special or unique?

KS: Our clients have a great range of options with a variety of designers. Also to begin with they can have a free consultation with any of these designers for as long as they need, until they decide to settle on a project. After consulting with different designers they can then decide which one is appropriate for their needs. We can arrange the drawing up of contracts, ongoing project management, schedules, meetings… and everything! Of course we also provide English language support for communication between our overseas customers and our Japanese architects, which is a service no other company provides. We are like a concierge for the customer.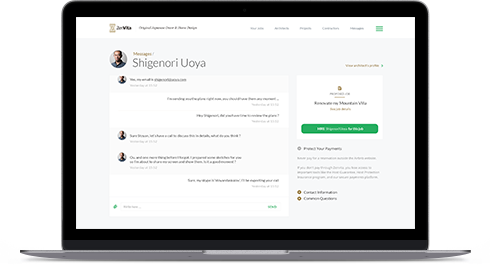 Take a look at the designers who are working with ZenVita on our associates page.

ML: What are the advantages of working with ZenVita on a personal home project?

KS: First of all, our customers can get a variety of ideas and options for what they want to do. Our architects can provide inspirational Japanese style design suggestions that would usually only be available in the Japanese language. I think this provision of such information in the English language is unique to our company. Also our customers can complete their project within the limits of their own budget. And that is totally guaranteed. Our designers will never go over the budget set by a client. And we have a guaranteed aftercare service written into our contracts too, so the customer can be 100% sure the project is completed to their satisfaction.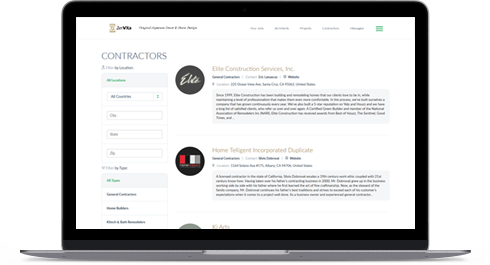 ZenVita can suggest the best professional building contractors in your area or you can choose your own.

ML: Why should a customer choose a Japanese designer? What is special about Japanese style?

KS: To be honest I don't really want to focus on "Japanese" as a nationality, but on the unique design features of each individual architect. Of course in Japan, we do have unique materials and decorative styles for home interiors. But more importantly, if our customers are looking for something unique, then our designers can give them lots of ideas. The idea of "Japanese style" actually covers a huge range of styles: like a more modern "Tokyo style" for example, or a more traditional "Kyoto style". So that is why I have chosen to work with a variety of designers who all have very different characteristic styles. And again, a truly pure Japanese "Zen-style" interior may not be appropriate for an American or Australian home. We have to be able to adjust our designs to the climate and environment of each building project and the needs of each client.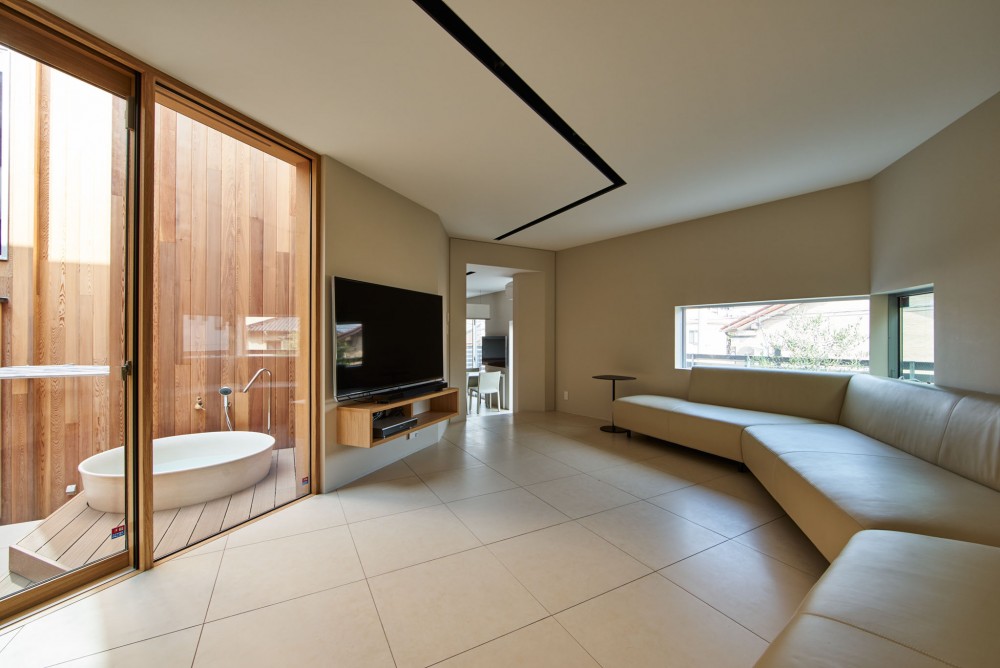 SZK House by ZenVita associate Akitoshi Ukai.

ML: How did you select the architects and landscape architects that you wish to work with?
KS: They have to have the experience of working on many projects, with a portfolio of 10 – 20 projects and the ability to work on several projects each year. Also I look at whether each architect has his or her own taste and specialty. Some designers specialize with wooden houses, others with concrete. Some have worked a lot on café and restaurant interiors, offices, and other commercial buildings. Others are working on the renovation of traditional machiya style wooden townhouses. Still more have worked on temple garden designs, or traditional Japanese architecture. That great variety of experience gives us a lot of great design options.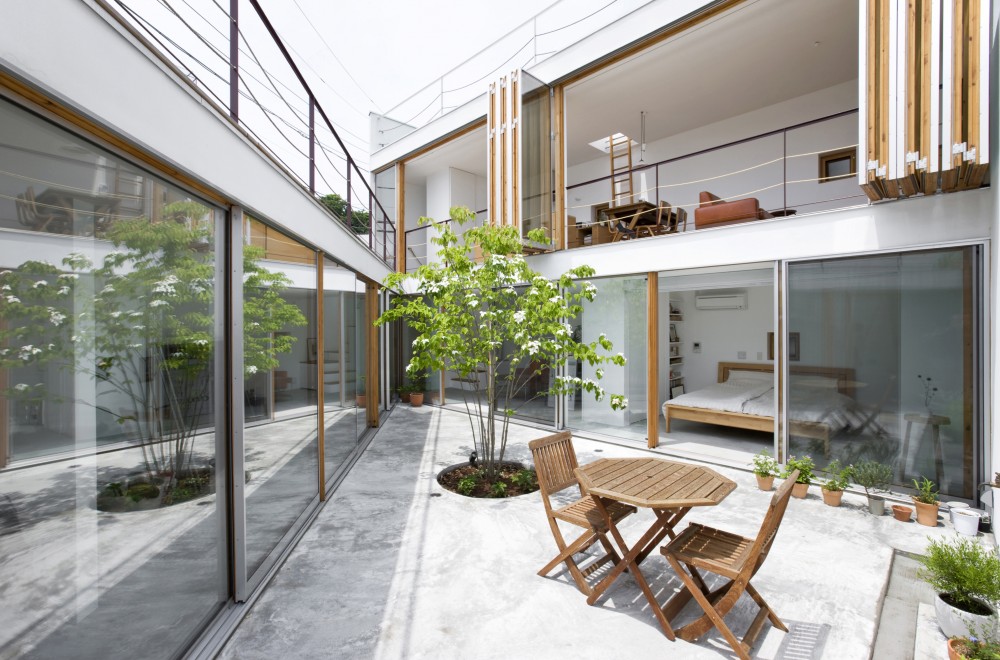 Garden House by ZenVita associate Takeshi Hosaka.
ML: What projects has ZenVita worked on so far?
KS: We finished four projects last year. Right now we are working on five projects: three home projects in Montana, Singapore, and Kyoto, one landscape garden in Shanghai, and one clubhouse in Thailand. We are also hoping to work on a teahouse project locally.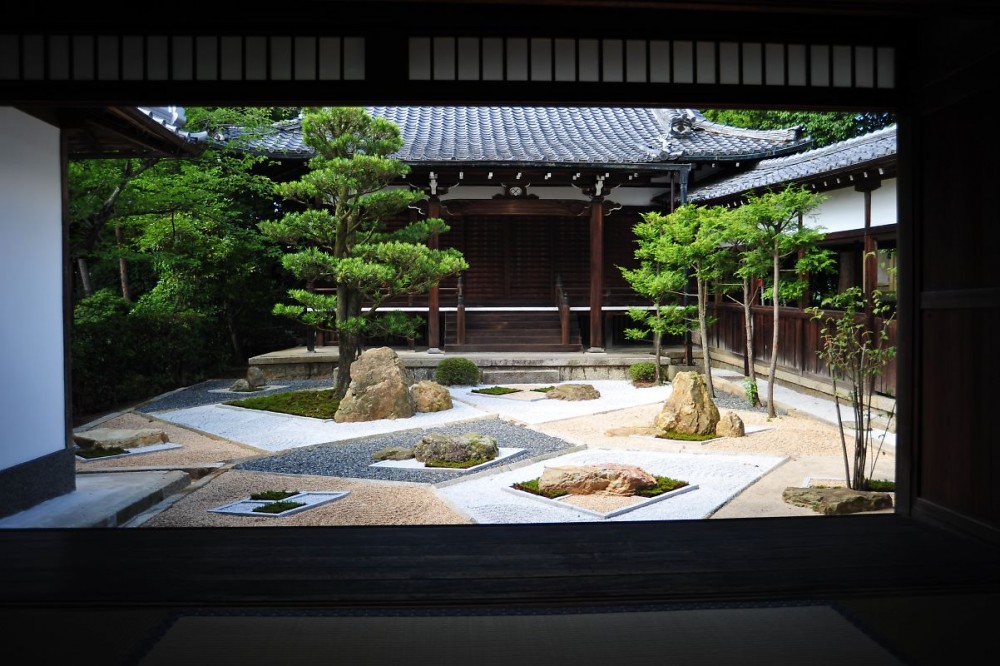 A modern Zen garden at Shinnyodo Temple by ZenVita associate Chisao Shigemori.
ML: What are your plans for the future?
KS: We are going to continue working on a lot more projects with different architects.

We also want to work with bonsai nurseries and the Tatami Factory company on overseas exports. Tatami matting is a very important part of Japanese interior design, and the Tatami factory has a wide range of products for both traditional and more modern tastes. And we are working with the Omiya Bonsai company now, which is very popular. Omiya Bonsai actually have some very expensive trees, but they have a rental service for shops, and hotels, where you can rent a bonsai, and get a different bonsai tree to decorate your interior every few weeks.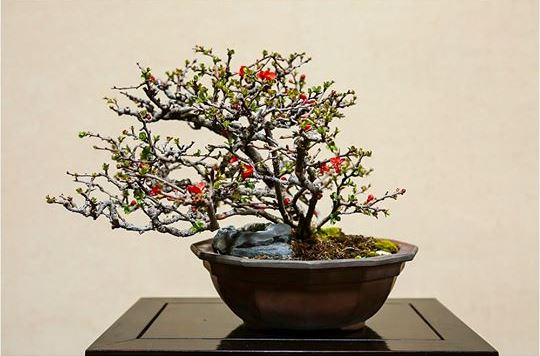 An ancient plum tree from Omiya Bonsai Store.

Also we want to collaborate with international architects on projects here in Japan. I think there could be great demand in Japan for overseas architects, but I haven't seen many foreign architects working on projects here. I think we could make that happen with our experience working as a cross-border agency.

The main thing though, is that the business needs to be sustainable - and it needs to sustain me. I want to work on meaningful projects with character, like Japanese teahouses, or individual home ideas… not characterless condominiums. I live in a renovated machiya townhouse myself. That is the kind of work I want to be involved in.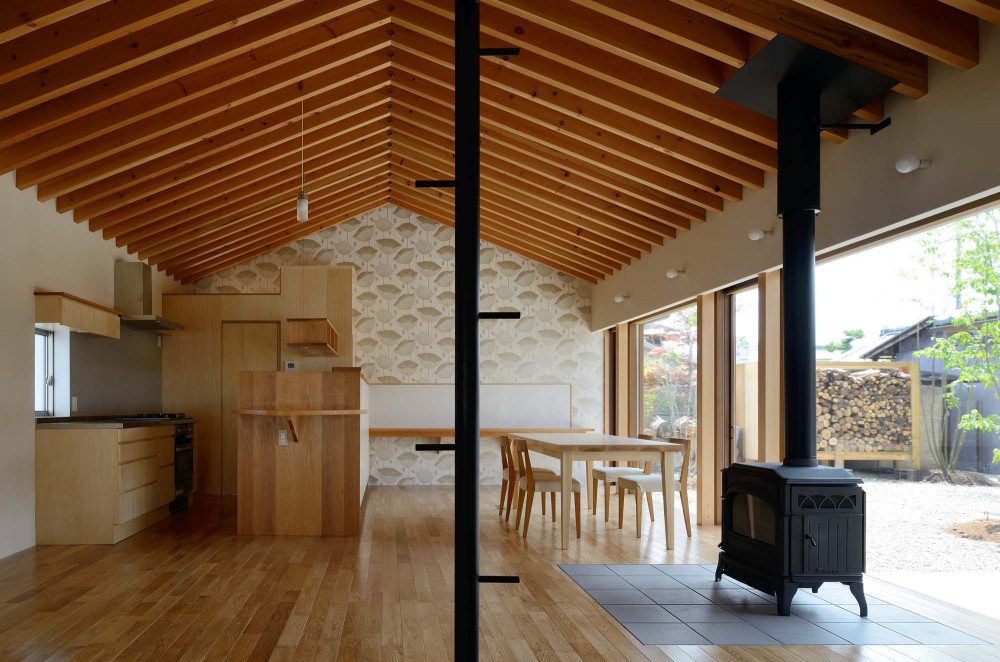 A House in Nijouoji by ZenVita associate Dai Nagasaka.
Michael Lambe is a freelance writer and translator based in Kyoto. His blog "Deep Kyoto" is a popular source of local information for both local residents and visitors to the city of Kyoto. In addition he is a regular content writer for the Japan Station project, and the editor of the ZenVita blog.
To see more innovative designs from Japanese architects visit the ZenVita Projects page. ZenVita offers FREE advice and consultation with some of Japan's top architects and landscape designers on all your interior design or garden upgrade needs. If you need help with your own home improvement project, contact us directly for personalized assistance and further information on our services: Get in touch.