Originally hailing from the U.S., architect Naomi Pollock is also a writer. She is the Special International Correspondent for Architectural Record, and has written for numerous publications in the U.S. and Japan including the Chicago Tribune, Dwell, Interior Design, the International Herald Tribune, The New York Times, Jutakutokushu, and Wallpaper magazine.
As an author, many of her books specialize in Japanese architecture. Her publications include Modern Japanese House, Hitoshi Abe, Made in Japan: 100 New Products, and she is the co-author of New Architecture in Japan. Rachel Carvosso interviewed Naomi Pollock about her background, current interests and about her latest book, Jutaku: Japanese Houses.

ZenVita: Could you say a little about how you began writing about architecture?
NP: After working in a large architectural firm in New York City for several years, I won a Mombusho Scholarship and became a graduate student again, this time at University of T. Working on my Master's thesis about minka farmhouses enabled me to learn about traditional Japanese architecture while attending kengakukai, or open houses, held by architects when they finish a new project. This built up my knowledge of contemporary Japanese design. When an editor in New York heard about what I was doing, she asked me to write an article about Tokyo architecture which launched my writing career, as articles have a way of begetting more articles.
ZenVita: Who are your personal favorite Japanese architects and why?
NP: Tough question. That's like asking me to choose between my children! I have no favorite architects but I do have some favorite buildings. Among them are Takamitsu Azuma's Tower House, Taniguchi's Museum of Horyuji Treasures, Toyo Ito's TOD's Building and Fumihiko Maki's Church of Christ.
ZenVita: Words such as "minimal", "Zen" and "multi-functional" are often used in relation to Japanese architecture, how important are these concepts?
NP: I would say that terms like "Zen" and "minimal" are probably over-used and misunderstood. Japan is a country where quality counts many, many times more than quantity -- this is as true of architecture as it is of product design (another area of great interest to me). Multi-functionalism is a fact of life in Japan since habitable space is so limited. But it also an aspect of traditional Japan that is still evident in the country's contemporary lifestyle.
ZenVita: Do you think the use of smaller spaces is connected to the Japanese appreciation of miniature items such as netsuke*?
NP: Because of the limited available land, everything in Japan tends to be smaller and there is an appreciation for miniaturization. In part this is simply a fact of life and in part this can be an aesthetic preference. Netsuke are an example of how treasured something small can be. In Japan, size really doesn't matter.
ZenVita: William Perry predicted in the 1850s that Japan would become a world leader in "machinery" do you think this prediction applies to architecture in terms of its use of technology and materials?
NP: I do think that Japanese construction culture is among the most sophisticated in the world but I may be biased. There is a willingness to experiment in Japan that, at times, has set its architecture apart from that of other parts of the world. In addition, the work ethic in Japan is very strong, which also helps.
ZenVita: Your new book, Jutaku, focuses on Tokyo houses with many famous architects included, could you say how this book came to be written? What made you decide to focus on homes rather than larger or commercial buildings?
NP: This book came about in response to the global appetite for information about contemporary Japanese houses. They are featured almost daily on the e-zines and blogs, not to mention regular appearances in the print media as well. My first book about residential design, Modern Japanese House, took an in depth look at a discrete group of houses and was organized by house typology. Jutaku has a very different mission; its goal is to present the vast array of houses being built all over Japan today. Part of my fascination with houses, versus larger buildings, stems from the idea that everyone around the world can relate to houses.
ZenVita: What do you think makes Japanese architecture both popular and unique?
NP: The appeal of Japanese design -- architectural and otherwise -- is manifold. On the one hand it can be whimsical and quirky. On the other hand it is extremely elegant and steeped in tradition. The novelty of Japanese homes is attention grabbing and a source of stimulation for designers worldwide.
ZenVita: How do you think the Olympics is going to influence the future of Japanese architecture?
NP: Since Tokyo is already a mature and fully developed city, it doesn't really need a lot of the infrastructure updates that frequently accompany the Olympics. Finding ways to integrate the Olympic facilities into the city fabric could be a challenge. I am concerned that the city will sacrifice some of its charm and pedestrian-scaled elements. Hopefully the revenues brought in by the games will benefit the people of Tohoku and other parts of Japan in need.

*****************
* Netsuke are miniature toggle-like fasteners, used to attach small containers to a kimono wearer's belt. Originally designed for a purely functional purpose, they gradually evolved into beautifully carved sculptural objects.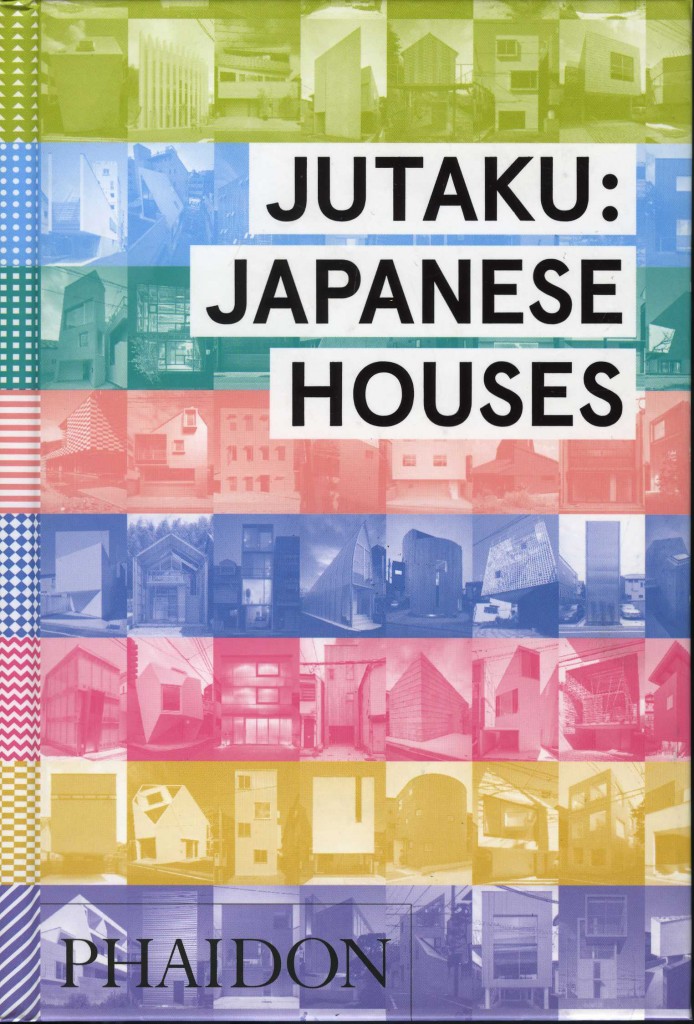 Jutaku: Japanese Houses by Naomi Pollock
Naomi Pollock's most recent book, Jutaku: Japanese Houses, was published by Phaidon Press in October 2015. A pictorial guide to 400 innovative Japanese home designs, the book is described as a "fast-paced, "quick hit" shock to the system that shines a Harajuku-bright neon light on the sheer volume, variety and novelty of contemporary Japanese residential architecture. Featuring the work of many of Japan's most famous architects including Shigeru Ban, Sou Fujimoto, Toyo Ito, Kengo Kuma, Jun Igarishi, Shuhei Endo and dozens of up and coming and completely unknown young architects, Jutaku is organized geographically taking readers on a bullet train journey across Japan's architectural landscape. Essential reading for architects, designers and fans of contemporary Japanese culture."

See also: ZenVita Home & Building Designs

Looking for inspiration? ZenVita offers FREE advice and consultation with some of Japan's top architects and landscape designers on all your interior design or garden upgrade needs. If you need help with your own home improvement project, contact us directly for personalized assistance and further information on our services: Get in touch.