Rikugien Gardens, in Bunkyo-ku, are an example of the exceptional Edo period strolling gardens created in Tokyo at that time. The name of the park is derived from the Chinese system for dividing poetry into six categories. It was created based on the theme of waka poetry by the shogun, Tokugawa Tsunayoshi's trusted confidante Yanagisawa Yoshiyasu in 1702. Sometime later this became the second residence of Yataro Iwasaki, the founder of Mitsubishi, and it was donated to the city of Tokyo in 1938. The garden is especially popular in the fall with the explosion of colorful leaves and in the spring when the vibrant cherry blossoms are in full bloom.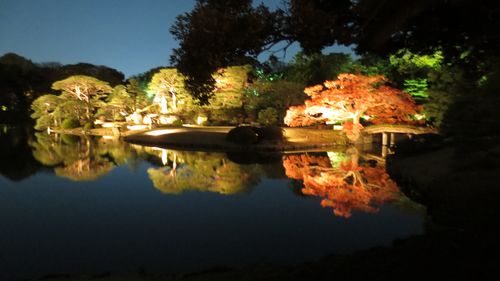 There is night illumination twice a year during the cherry blossom season and when the trees change color in the fall.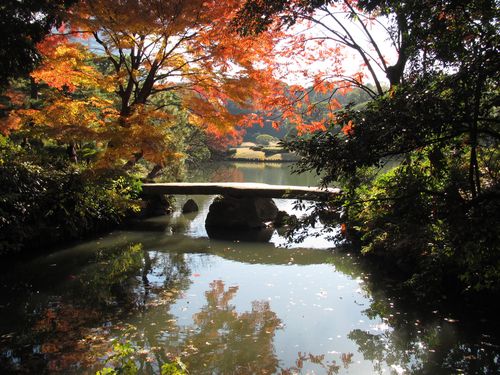 The Togetsukyo stone bridge was christened for a famous Waka poem about the view of the moon moving across the sky while hearing the cry of a crane in a rice paddy nearby.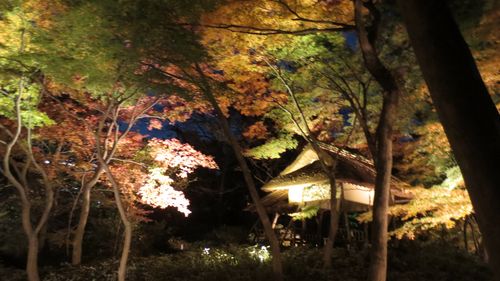 The Tsutsuji-no-chya was built during the Meiji period and survived the bombings of Tokyo in WWII.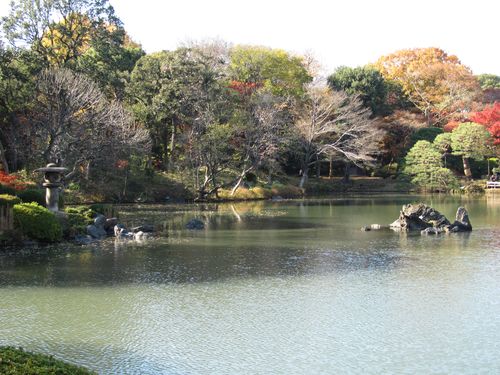 In the pond to the right one can see Chidori-bashi emerging from the water.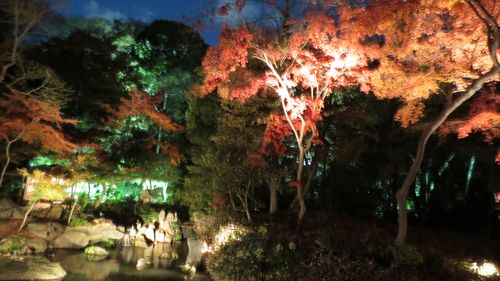 More impressive night illumination of trees during the fall season.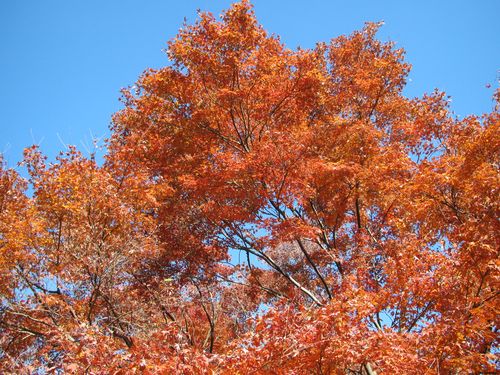 Autumnal trees are also impressive in the daylight.

Now that the days are getting shorter and cooler and the visual poetry is at its peak it is an optimal time to go and visit Rikugien and take in the impressive sights of the strolling Japanese garden.
Access
JR/Tokyo Metro Namboku Line, Komagome Station (7 minutes on foot)
Toei Mita Line, Sengoku Station (10 minutes on foot)
Information
Hours: Open from 9:00 to 17:00 (Entry until 16:30)
Closed: Year-end holidays (December 29 to January 1)
Entrance fee: ¥300 (65 and over: ¥150)
(No charge for primary school children or younger, and junior high school students living or attending school in Tokyo)*20% discount for groups of 20 and more

Related facilities: Shin sentei: All rooms: Maximum 25 persons (Charge: ¥4,800)
Matsu-no-ma, Tsutsuji-no-ma: Maximum 17 persons (Charge: ¥3,600)
Momiji-no-ma: Maximum 8 persons (Charge: ¥1,200)
Gishun-tei: Tea ceremony rooms: Maximum 5 persons (Charge: ¥7,400)
Patrick McCoy is American writer based in Tokyo who has been published in The Japan Times, The Daily Mainichi, The Asahi Shimbun, Tokyo Classified and Eye-Ai Magazine.

See also: 34 Japanese Garden Ideas

Looking for inspiration? ZenVita offers FREE advice and consultation with some of Japan's top architects and landscape designers on all your interior design or garden upgrade needs. If you need help with your own home improvement project, contact us directly for personalized assistance and further information on our services: Get in touch.