We think that it is important to keep looking for something new as an architect. We defined our work as a chance to realize fresh ideas about buildings and relationships of all interactive elements. … We want to explore something new but also familiar to human life.
- Suppose Design Office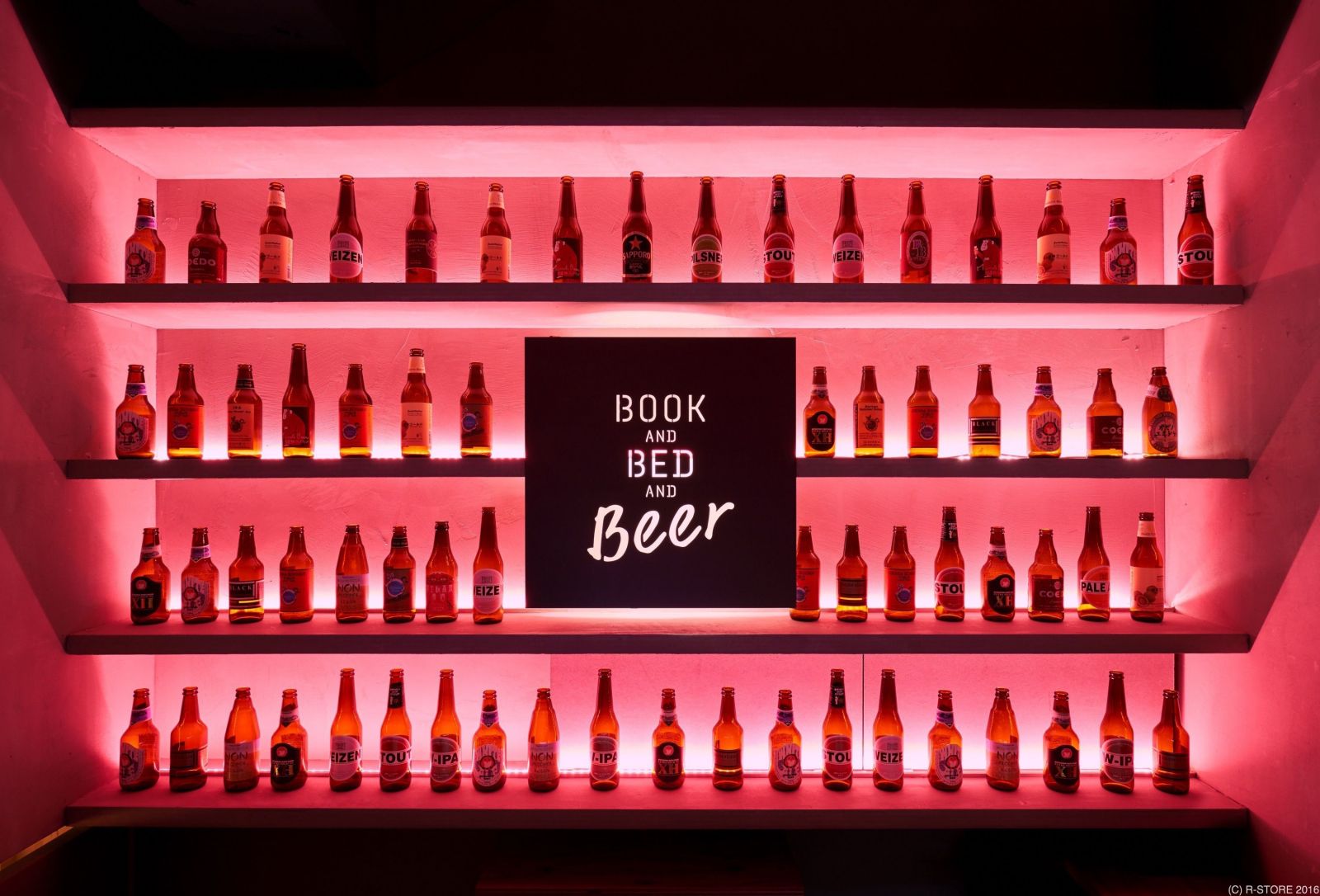 When it opened in the autumn of 2015 the Book & Bed Tokyo Hostel in Ikebukuro turned a new page in novel accommodation for tourists. Designed by Suppose Design Office to resemble a bookshop, guests actually sleep on bunks inside the bookshelves which are stacked from floor to ceiling with over 1,700 titles. Hoping to attract overseas tourists the hostel is packed with assorted volumes in both English, Japanese. The books aren't actually for sale but the concept of a "readers' haven" proved an instant success with traveling book worms and their "Book & Bed" brand name pajamas are bestsellers too.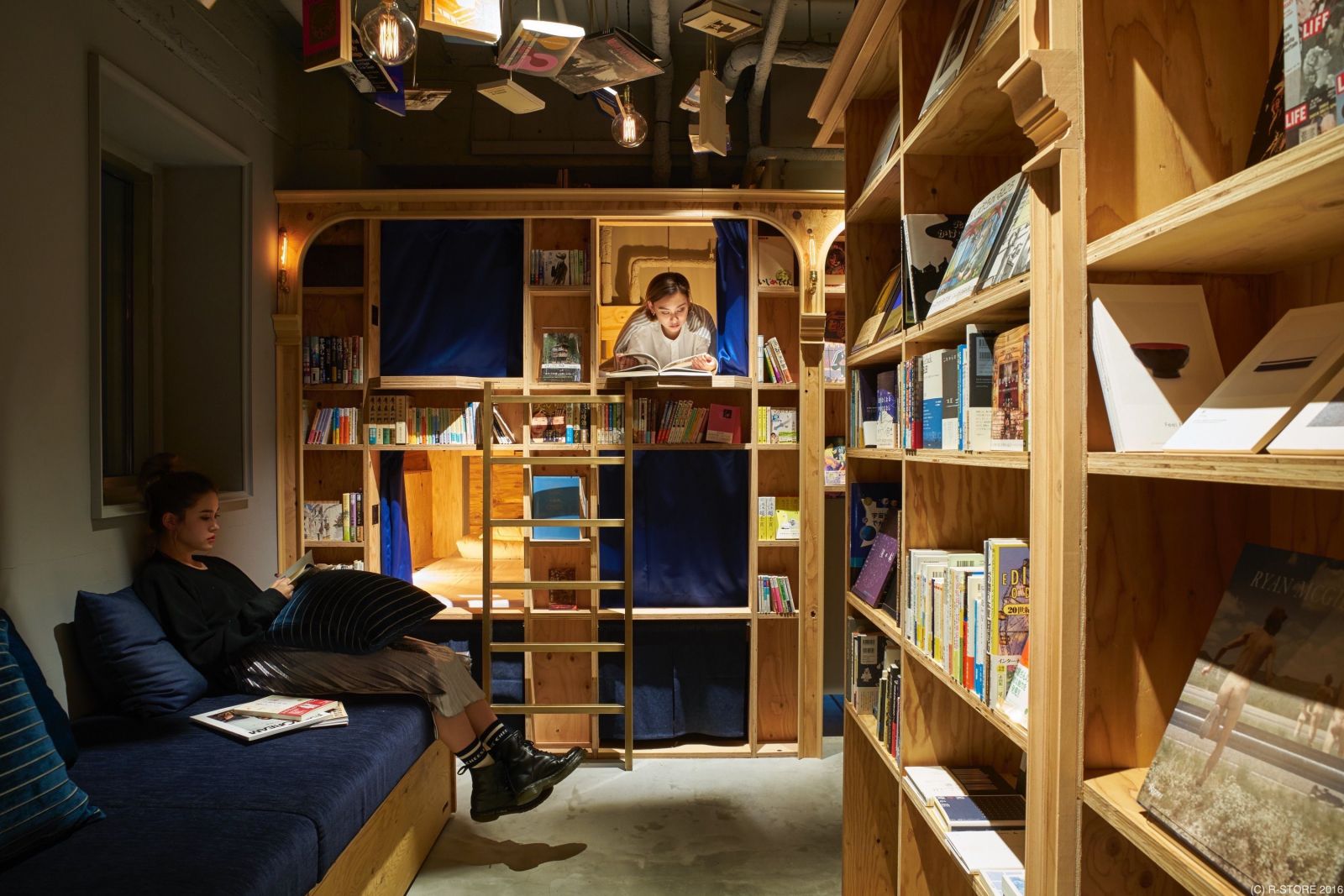 Some months ago the company R-Store who run Book & Bed Tokyo announced they would be opening a new branch of the hostel in Kyoto's Gion district. For this new hostel though Suppose Design Office have topped up the Book & Bed brand with the refreshing addition of beer! The new hostel will feature a bar space stocked with a variety of craft beers. Craft beer is currently booming in Kyoto with a number of new bars and breweries opening in recent years and clearly this new hostel is tapping into this trend.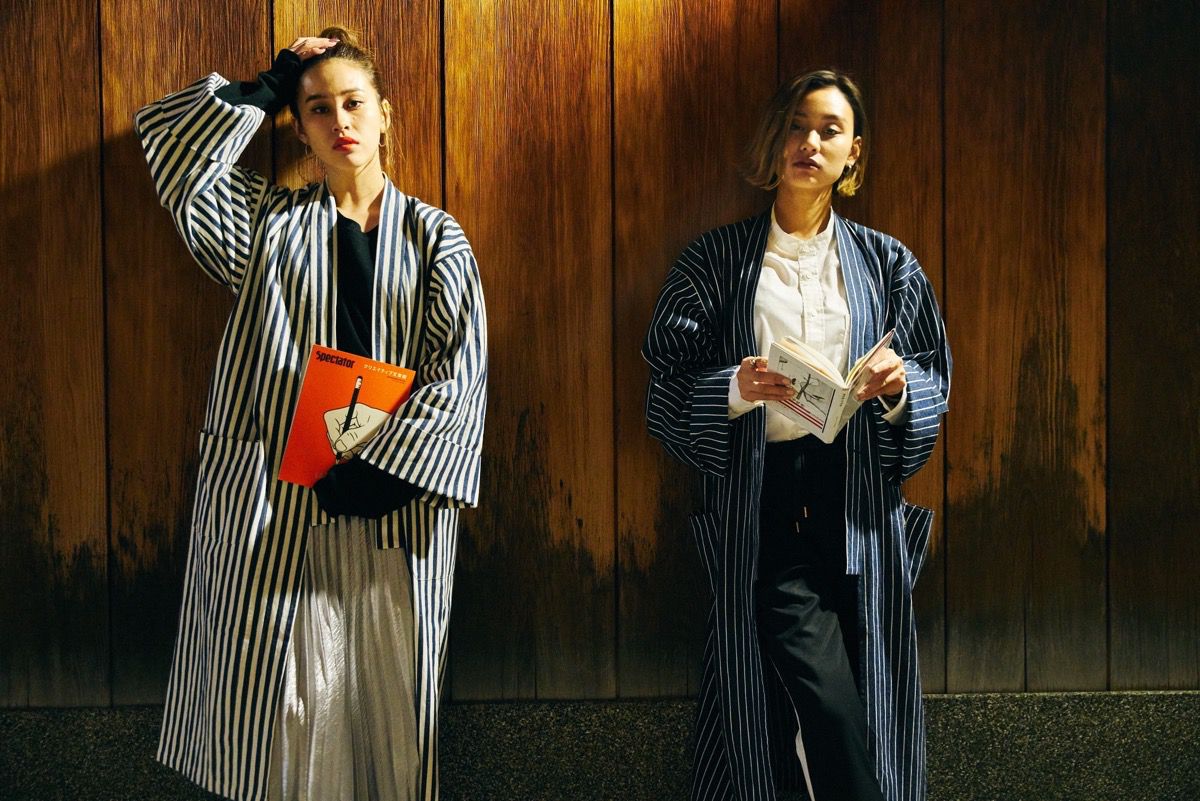 Book & Bed original brand yukata style pajamas designed by NOWHOW are also on sale at the new Kyoto hostel.

Clearly R-Store and Suppose Design Office are simply bubbling with fresh ideas and having now designed a hostel that surrounds you with both books and beverages we believe they may have struck liquid gold!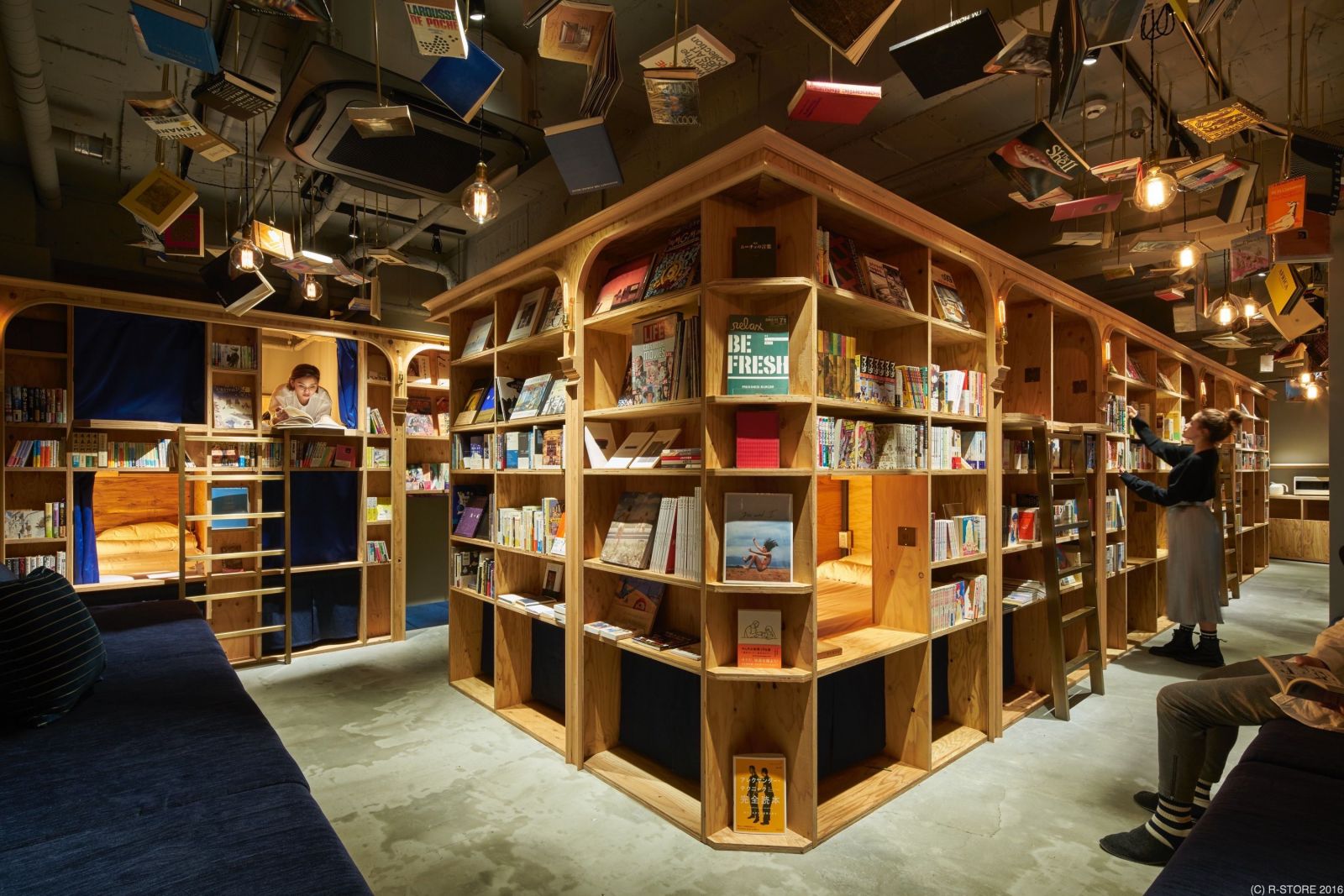 Book & Bed Kyoto have just twenty beds on their shelves but customers are welcome to use the premises during the daytime too. The new hostel opens its doors in December but is taking bookings from today (November 25th 2016). Check the official website for more details: http://bookandbedtokyo.com/en/kyoto/index.html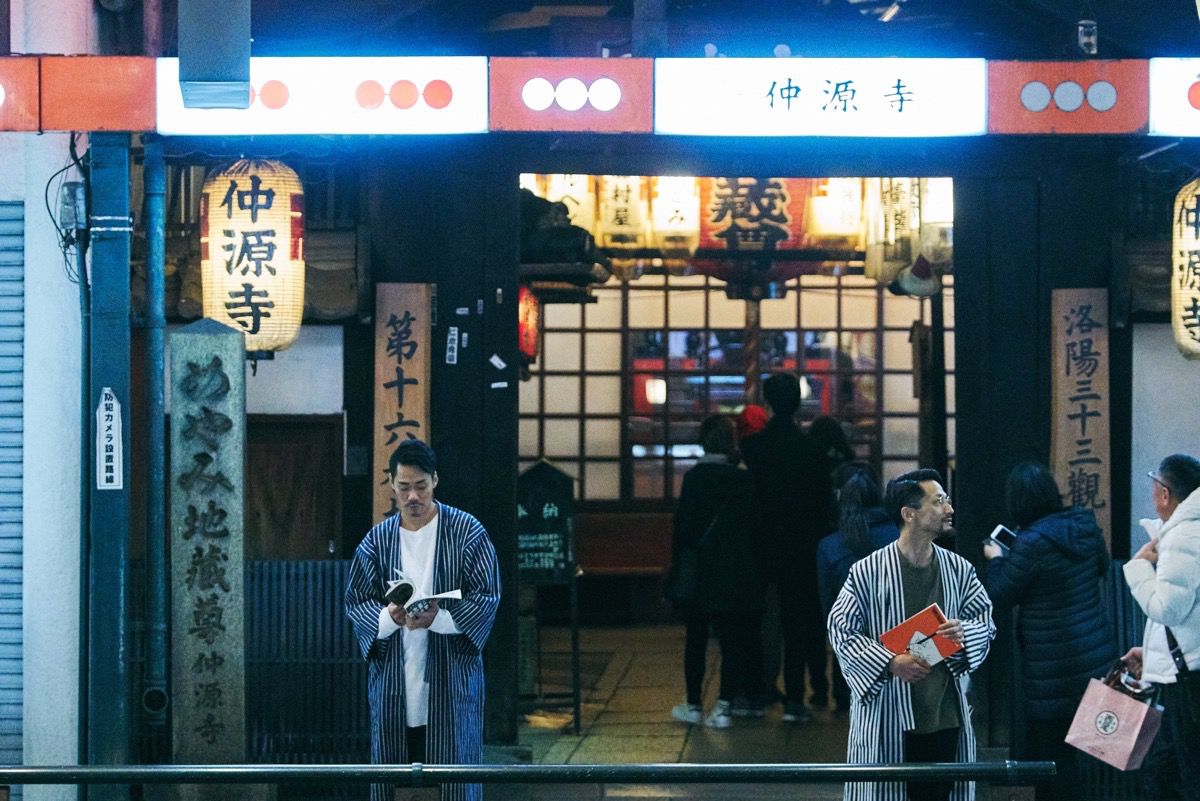 Michael Lambe is a freelance writer and editor based in Kyoto.

For more innovative designs from Japanese architects visit the ZenVita Projects page. ZenVita offers FREE advice and consultation with some of Japan's top architects and landscape designers on all your interior design or garden upgrade needs. If you need help with your own home improvement project, contact us directly for personalized assistance and further information on our services: Get in touch.