"A beautiful garden resonates into the depths of our soul, fresh as the early morning any time we care to be fully present in it."- from Japanese Gardens: Tranquility, Simplicity, Harmony
Capturing natural beauty in deceptively simple arrangements of rocks, moss, trees and water, Japanese gardens are renowned the world over as havens of peace and tranquility. Whether you are a lover of natural beauty, a student of Zen philosophy, or a would-be gardener yourself, there is much to be learned from the principles of Japanese garden design. Here are five books that get to the heart of a rich gardening tradition that goes back over 1500 years.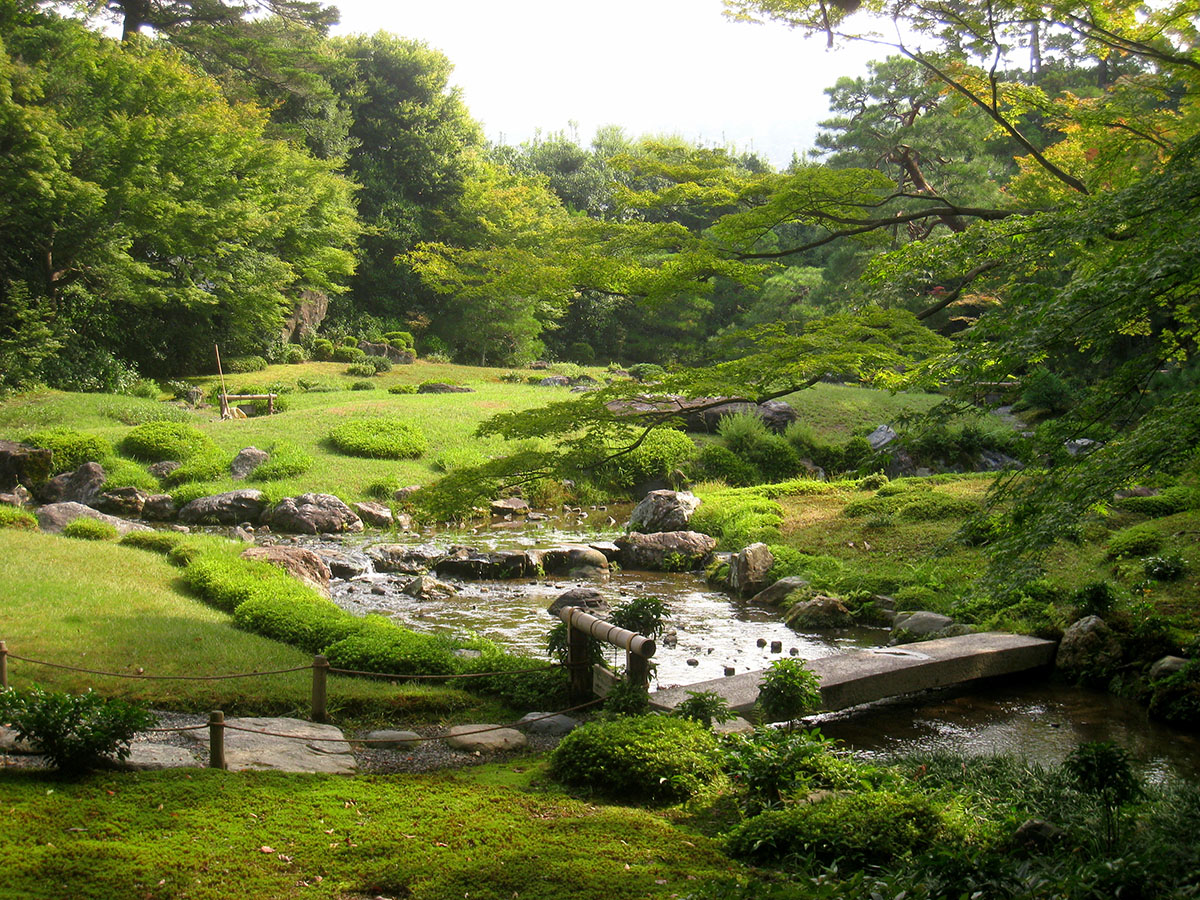 Capturing natural beauty: the classical Japanese promenade garden at Murin-an, Kyoto. This is a Public Domain image by Daderot.
1. Landscape Gardening in Japan
Josiah Conder, first published in 1893
"A landscape garden in Japan is more than a simple representation of natural views, it is at the same time, a poetical conception."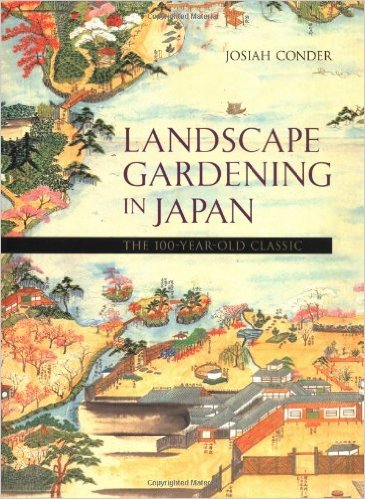 Written in 1890, this book is one of the first attempts to explain the separate elements of a Japanese garden and their organization to a Western audience. The writer, Josiah Conder, was a British professor of architecture in Tokyo who is known for his contribution to the Westernization of Japan, and his extensive research on Japanese traditional architecture. Because he educated so many famous Japanese architects, he was nicknamed "the father of modern Japanese architecture."
The book remains an interesting read as it includes detailed drawings of the different elements that compose a Japanese garden along with explanations of their use, the method of selection, and proper placement. Reading this book you may be struck by the many rules and symbolic meanings within Japanese garden design, as there are way more than you could possibly have imagined. The book still serves today as a practical and detailed guide to the complexities of traditional Japanese gardening.
2. A Japanese Touch for Your Garden
Kiyoshi Seike, 1980
"The ideal garden is like an unrolling picture scroll that prompts surprise at every turn"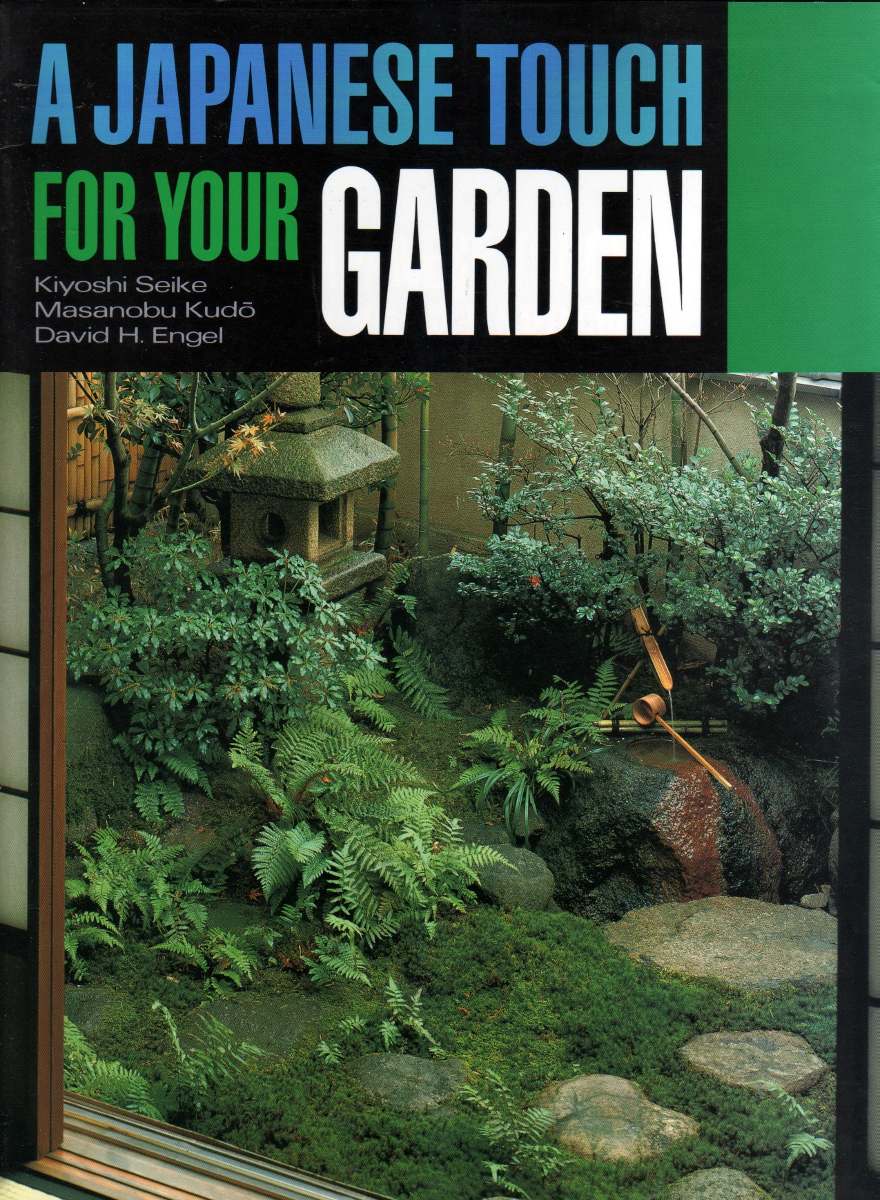 First published in 1980, this book in its vivid imagery, and detailed drawings, introduces the main ideas of Japanese garden design and offers some helpful DIY tips. The book includes first a description of the different kinds of Japanese gardens, and second, an analysis of their main elements and their variations. Easy to read, it is a necessary manual for those who might want to try their hand at designing their own Japanese style garden.
3. Zen in Your Garden, Creating Sacred Spaces
Jenny Hendy, 2001
"Faced with more and more technological innovation, the desire to step back into the natural world grows and the garden is often regarded as a sanctuary."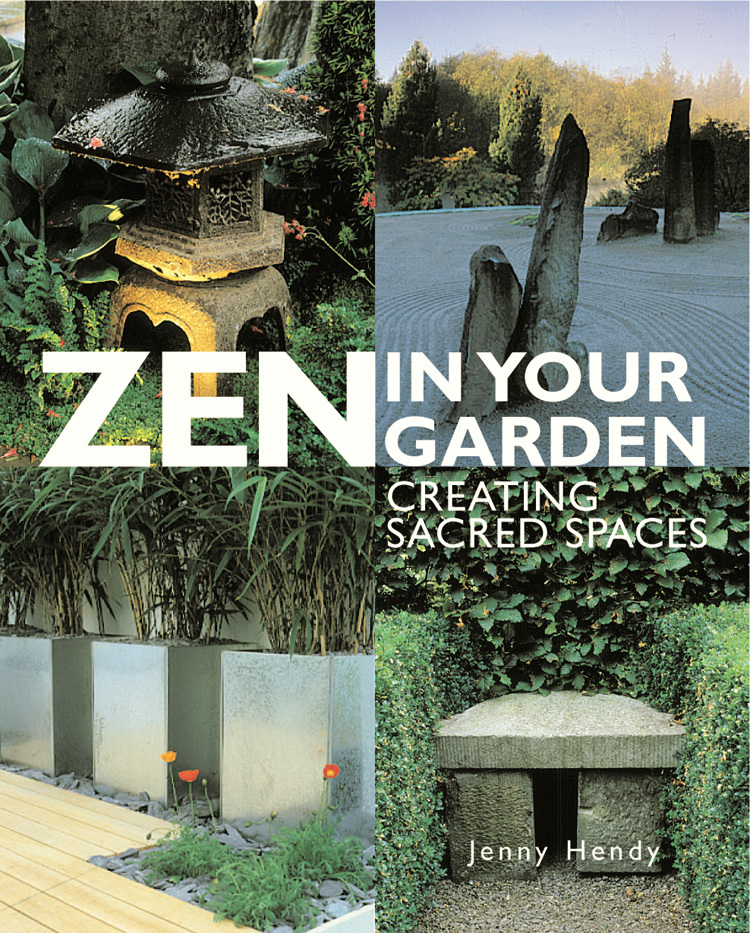 "Zen in Your Garden" emphasizes the importance of a garden-retreat where both the eyes and soul can escape and rest. Japanese gardens, inspired by Zen philosophy are meant to be seen and appreciated more as sacred places than simple gardens, and this profound need is analyzed and explained thoroughly in this book. For those interested in learning how to create their own ideal tranquil space for meditation and relaxation, this book offers useful tips and detailed explanations on how to reproduce faithfully every aspect of the Japanese garden. It is particularly elaborate on the topic of planting, suggesting different trees and plants, and how they and the different seasons might affect the atmosphere of the garden.
4. The Art of the Japanese Garden
Michiko Young, David Young, 2011
"Just as languages have dialects, Japanese gardening is not a uniform body of techniques and practices. The grammar employed depends upon the style of gardening."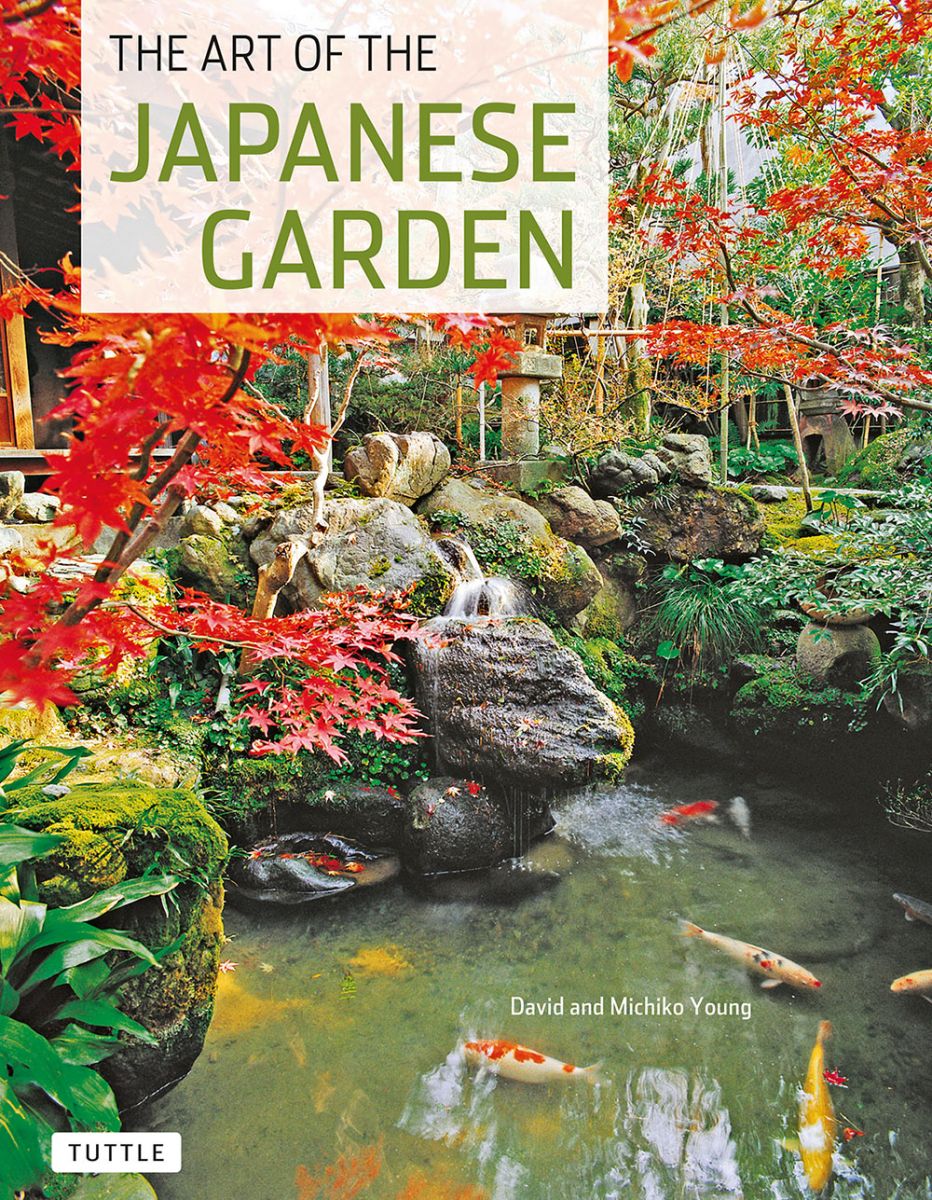 This book is an easy to read, helpful guide to the history and design of Japan's most famous gardens. The book starts off with a short introduction to the history and the evolution of Japanese gardens and then moves on with a general description of basic elements and principles. Its main focus though, lies on the classification and analysis of some of the most important traditional gardens in Japan, found in temples like Ryoan-ji or Byodo-in. Together with full-color photos, the text is accompanied by very fine colorful drawings that beautifully illustrate the basic concepts behind Japanese garden design.
5. Japanese Gardens: Tranquility, Simplicity, Harmony
Kimie Tada, Geeta K. Mehta, 2008
"We looked at enchanting gardens where the efforts of man, nature and time complement each other."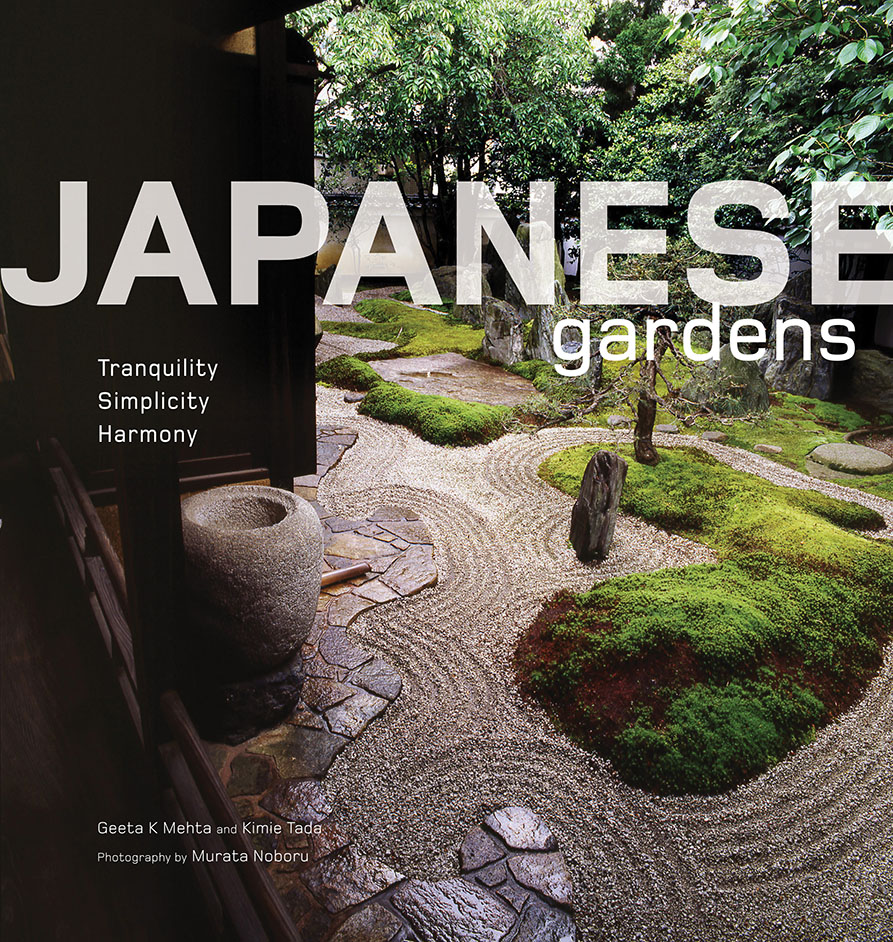 This book is an introduction to 20 Japanese gardens, and sheds light on impressive and yet lesser known works around Japan. The authors separate the gardens into three categories; private, public and temple gardens, and offer detailed information on their background, history and design. More than just a visitors' guide, this selection serves as an invaluable reference to the Japanese garden concept. It is recommended for those who wish to expand their knowledge on Japanese gardens and get a qualitative idea of the variety of their designs.

See also: 34 Japanese Garden Ideas